Slide Sell your grain quicker and easier than ever with G3 SmartSell — see pricing, create contracts, enter targets, and more.
G3 SmartSell is Putting Grain Marketing Power Right in Farmers' Hands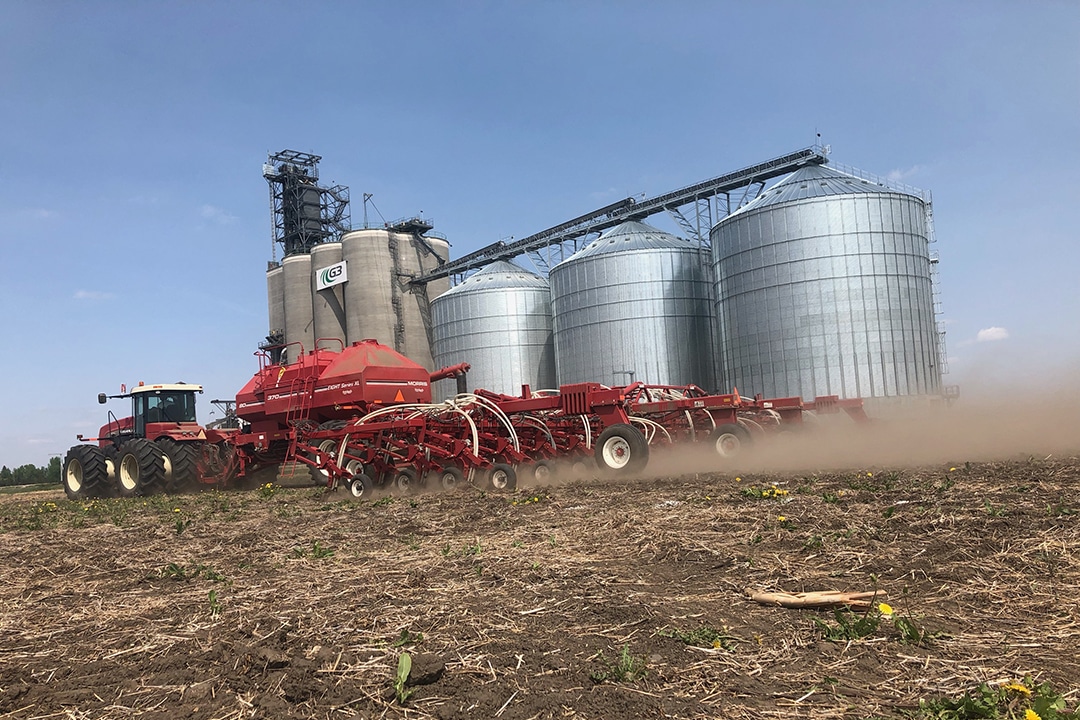 G3 SmartSell
Thousands of Canadian farmers and G3 customers are already familiar with the state-of-the-art infrastructure at G3 facilities that creates more delivery opportunities and saves them time and money when hauling grain.
The Winnipeg-based company is using technology to create new efficiencies for farmers. The SmartSell online customer portal puts more marketing power in their hands — literally. The app's expanding list of functions makes it easy for farm customers to manage deliveries, find documents and help market grain more efficiently right from their smartphones.
"I really like the SmartSell online portal," says Alberta farmer and G3 Morinville customer Craig Mills. "I found its layout easy to use. I really like especially that you can create your own GPOs on it," he says.
"G3 SmartSell allows producers to access our pricing, create contracts and enter targets at any time right from their phones," says Ryan Dechief, General Manager of G3's Morinville, Alberta grain elevator.
Customers have come to expect an e-commerce portal like SmartSell when dealing with a modern grain company, says G3's Director of Customer Service Neil Sabourin.
"Customers want to continue to deal with their local G3 representatives but also expect to have online access to their current information. More importantly, they want to be able to transact with their preferred grain company by seeing grain prices, create contracts and grain pricing orders, electronically sign documents and provide access to information to their business partners via guest access," Sabourin says. "SmartSell provides all this on one secure platform via mobile and desktop devices when it is convenient."
For customers like Mills, it's all about allowing him to become more efficient.
"I don't have to call the rep, it's easy, I can do it when I want. If I feel the market's going up, I can enter it right there," says Mills.
G3 has more SmartSell features planned for the near future, including timely access to grain sample results at harvest time.
G3 has more than 600 employees at facilities across Canada. The company's head office is in Winnipeg.
Experience a better way to sell grain today.