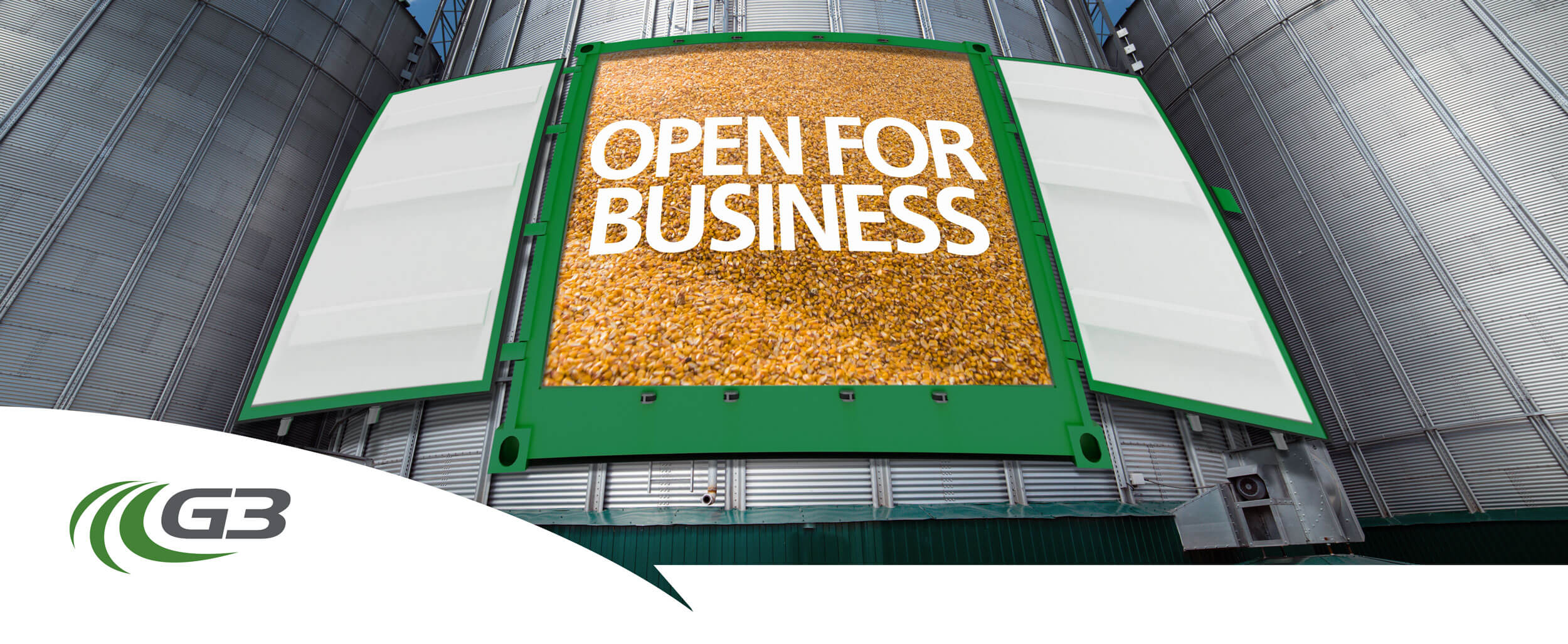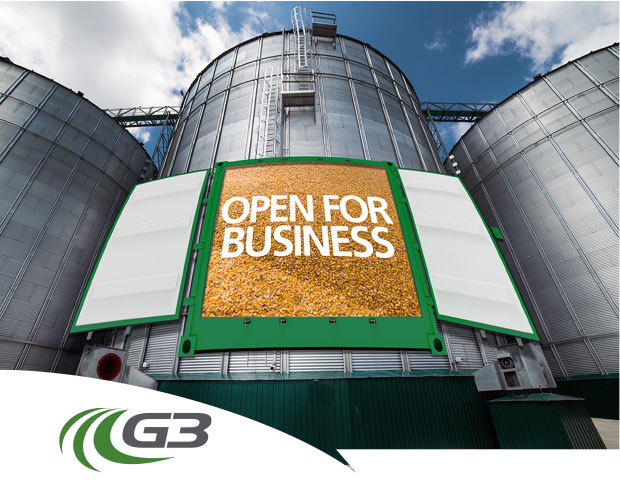 Visit the G3 booth while attending Canada's Outdoor Farm Show in Woodstock, ON.
You can find us in the Outdoor Exhibit Area – NM-140.

Download a reminder
for your calendar
We're open for business and available to work with you directly to provide delivery opportunities across domestic and export markets. Our state-of-the-art facilities boast industry-leading unload times, and we're always developing innovative new technologies to transform the way grain moves across Canada.
Find out how quickly and easily we can turn your grain into cash.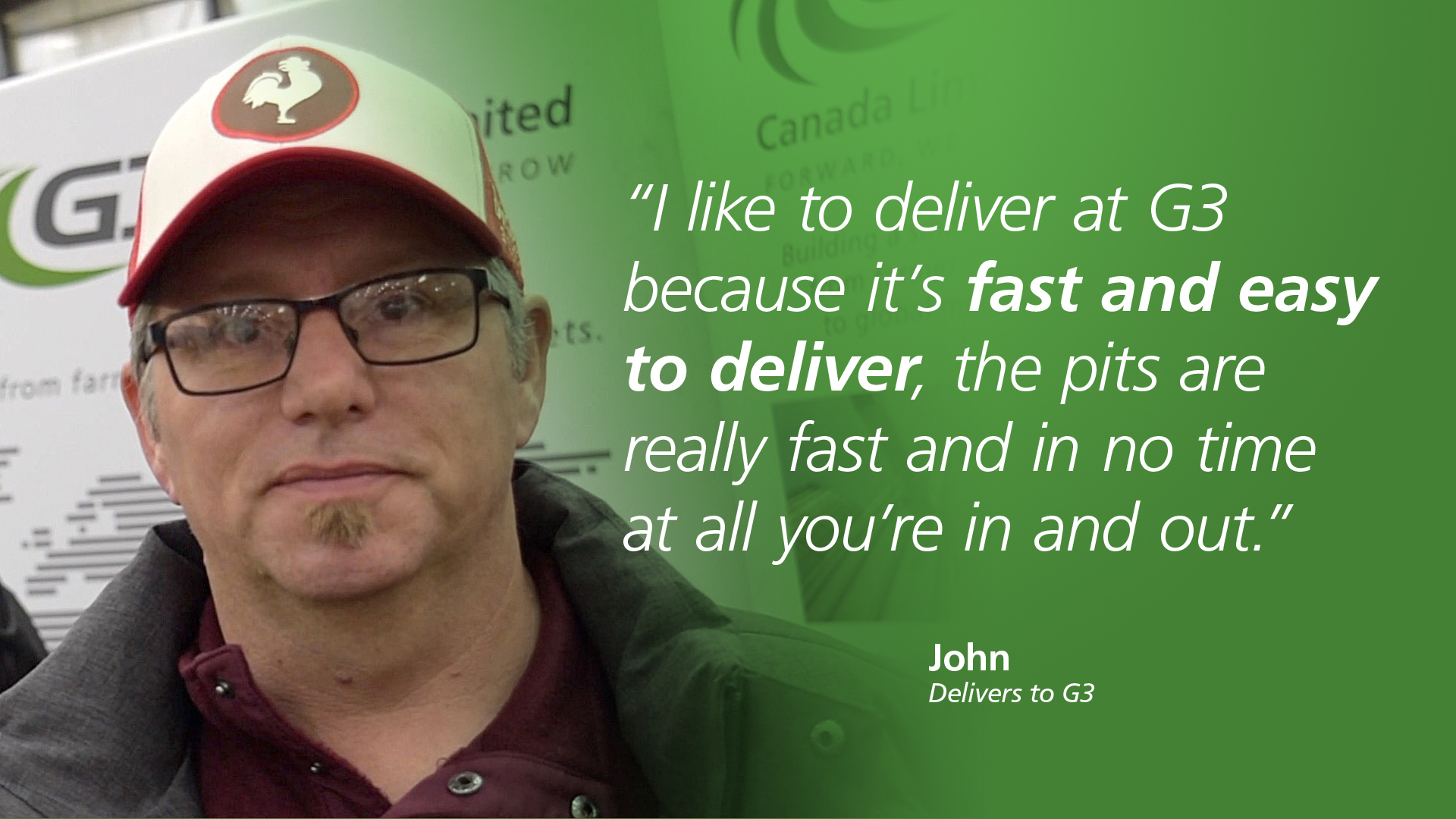 About G3
G3 was created with the vision of building a smarter path from farmers' fields to global markets. Today, G3 is transforming the way grain moves with an expanding network of facilities that sets new standards for fast, safe and reliable operations. We focus on efficiency to create opportunity for our customers across Canada and around the world. G3 Terminal Vancouver, a state-of-the art export facility adds more speed and efficiency to our grain supply chain. G3 is a Canadian company, and is headquartered in Winnipeg, Manitoba.
Visit the G3 booth to learn more.