Our mission is to build a smarter, faster, and better path from your fields to the global market.
For farmers, every second matters because there's always work to be done, and every minute you spend transporting and unloading your grain takes you away from what matters most. That's why G3 is fully committed to revolutionizing the grain marketing industry, not only in order to give you back your time, but to future-proof the way grain is moved across Canada.
Find out how quickly and easily we can turn your grain into cash.
Speed & Innovation
We're not just implementing new technologies — we're creating them in order to move your grain. At our loop track facilities, we're redefining the way grain moves across Canada with a constant flow of trains to market.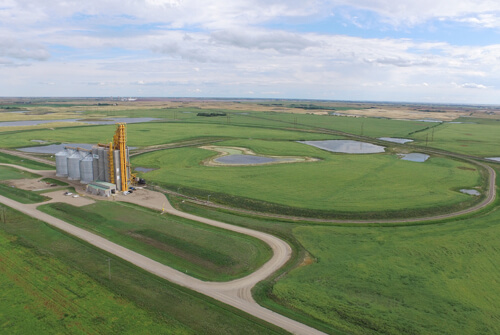 State of the art Facilities
Our carefully chosen locations feature high-capacity drags, allowing us to unload grain more efficiently. What does this mean for you? More loads per day, with fewer hauling days and no pointless trips just to wait in line.
Customer Experience
We understand that time is money, and if you've heard that we can unload a Super B in 5 minutes or less, it's not an exaggeration. You can count on our high-efficiency facilities to take the stress and guesswork out of moving your product. Grain in. Grain out. Onto your next load.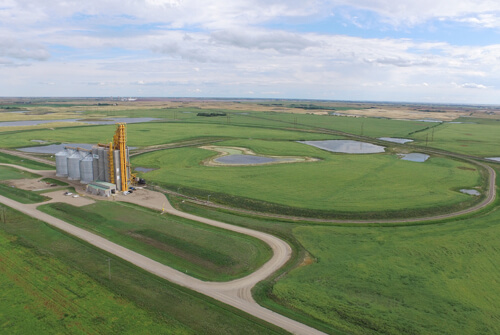 About G3
G3 was created with the vision of building a smarter path from farmers' fields to global markets. Today, G3 is transforming the way grain moves with an expanding network of facilities that sets new standards for fast, safe and reliable operations. We focus on efficiency to create opportunity for our customers across Canada and around the world. G3 Terminal Vancouver, a state-of-the art export facility due to open in 2020, will add more speed and efficiency to our grain supply chain. G3 is a Canadian company, and is headquartered in Winnipeg, Manitoba.
Go Beyond Conventional Thinking with G3.